Aung Clinic
Mental Health Initiative
Mental Health Recovery Myanmar
Call The Office
+95 9 262550937
+95 9 254063341
+95 9 267034148 
Office Location
No: 271, Bayintnaung Road, Ward No: 44, North Dagon, Yangon, Myanmar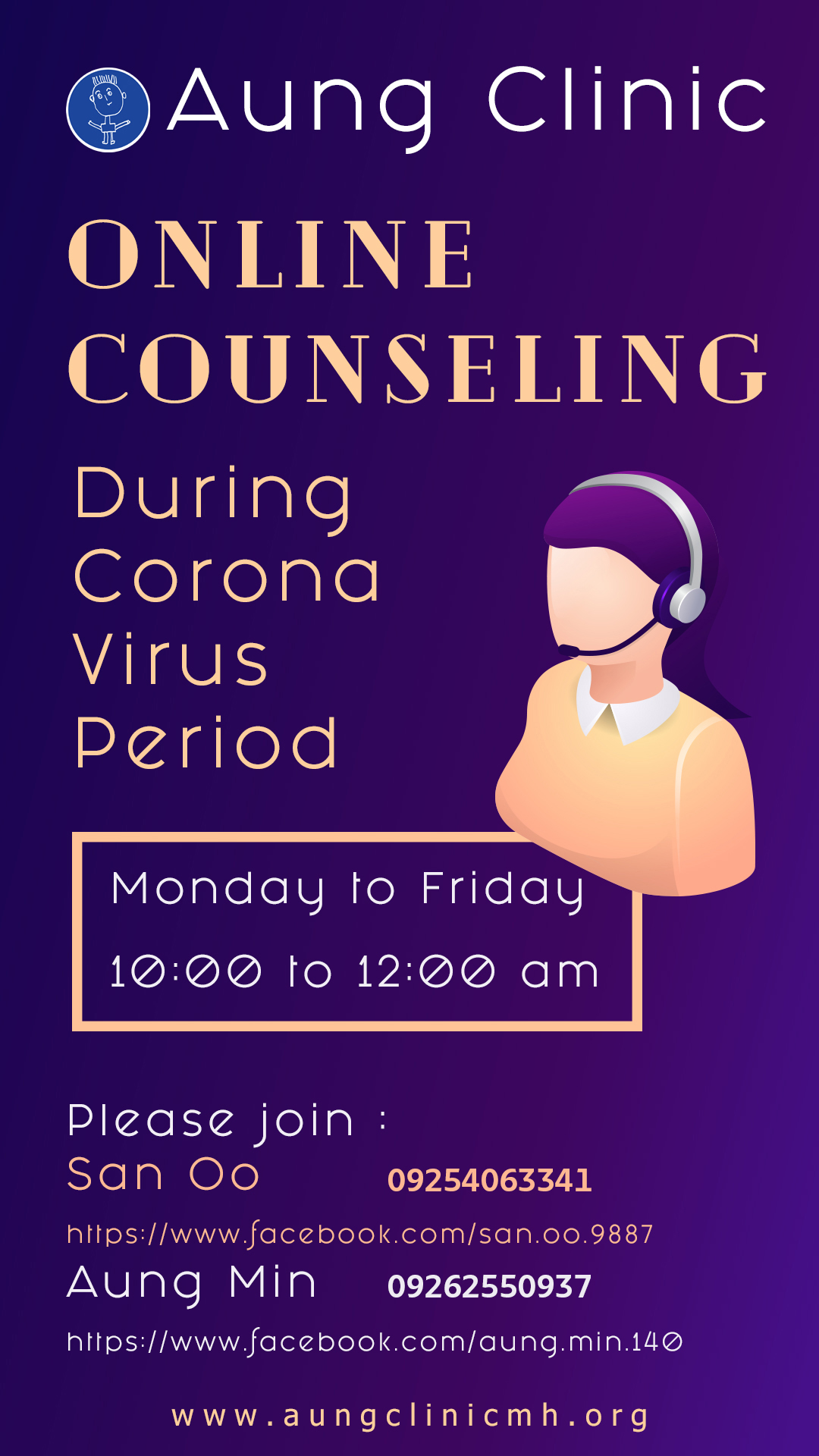 Online Counseling
During the corona virus period, we will provide online counseling. 
Monday to Friday
10:00 am to 12:00 am
Please Join our Facebook or Call:
Dr. San San Oo 09254063341
Dr. Aung Min 09262550937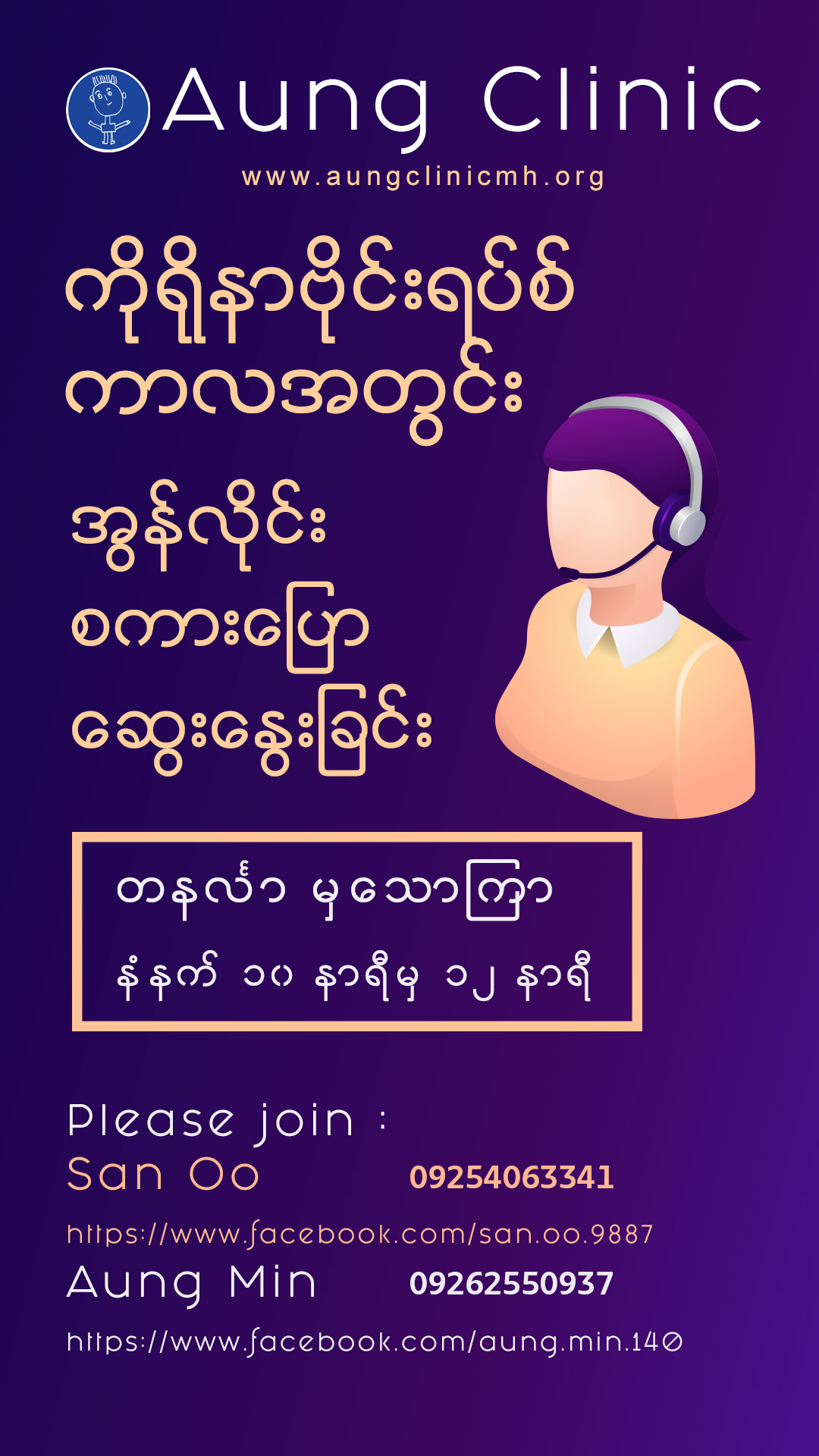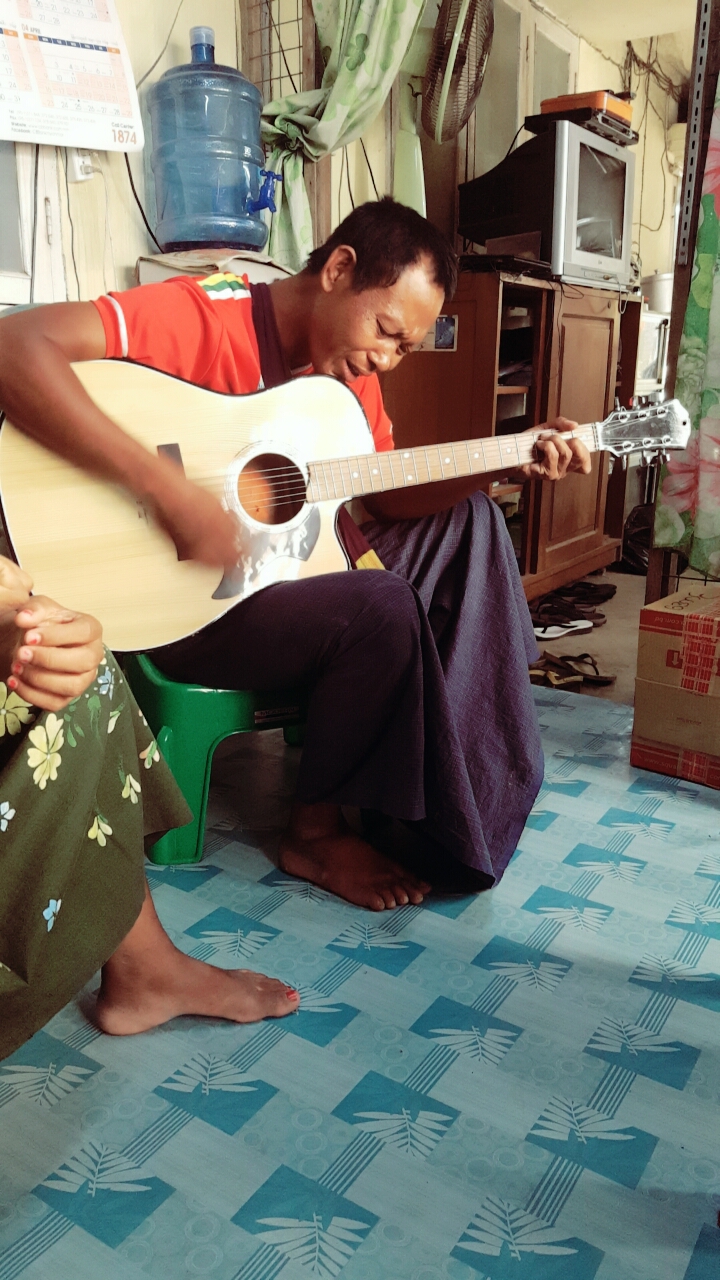 What cases we care for
Aung Clinic provides support to people of all ages with mild to severe mental health problems such as anxiety, depression, stress, trauma, PTSD, psychosis, bipolar disorder and schizophrenia. We also support people with intellectual disabilities with behavioral problems, and those struggling with alcohol and drug abuse/ misuse. Our General Practitioner also provides general medical care.
Holistic treatment: Aung Clinic believes that an integrated approach is critical to improving the long-term wellbeing of people with mental health issues. Our service users and their families can access different types of support to address their needs, including counseling, psychiatric medication, support groups, medical care, and vocational skills training.
Ending institutionalization and providing community-based care: Aung Clinic believes people with severe mental disorders should not be confined to mental hospitals and other institutions. Through our community-based care model, we assist people at risk of being institutionalized and those who have been living in mental hospitals, to get treatment while building meaningful lives in their communities. We help families to care for their loved ones in their homes.
Reducing stigma, and promoting social inclusion: We promote awareness around mental health in order to reduce discrimination against people with mental health disorders. We work with schools, employers, and local organizations to make sure that people with intellectual and psychosocial disabilities can participate in all aspects of life.
Human rights and empowerment: We help clients and their families to understand their rights under the CRDP, and work with clients to advocate for better treatment.
Our Services
Aung Clinic provides arrange of integrated services for individuals and families, adults and children. These include:
                Counseling for individuals and families
Group counseling and peer-based support groups Art therapy
                Training and activities to strengthen independent
                Living: cooking, basic money management, and life skills
                Community outreach and Home visits Psychiatric treatment
                General medical care
We also conduct research and advocacy to raise awareness about mental health, and the rights of people with psychosocial disabilities.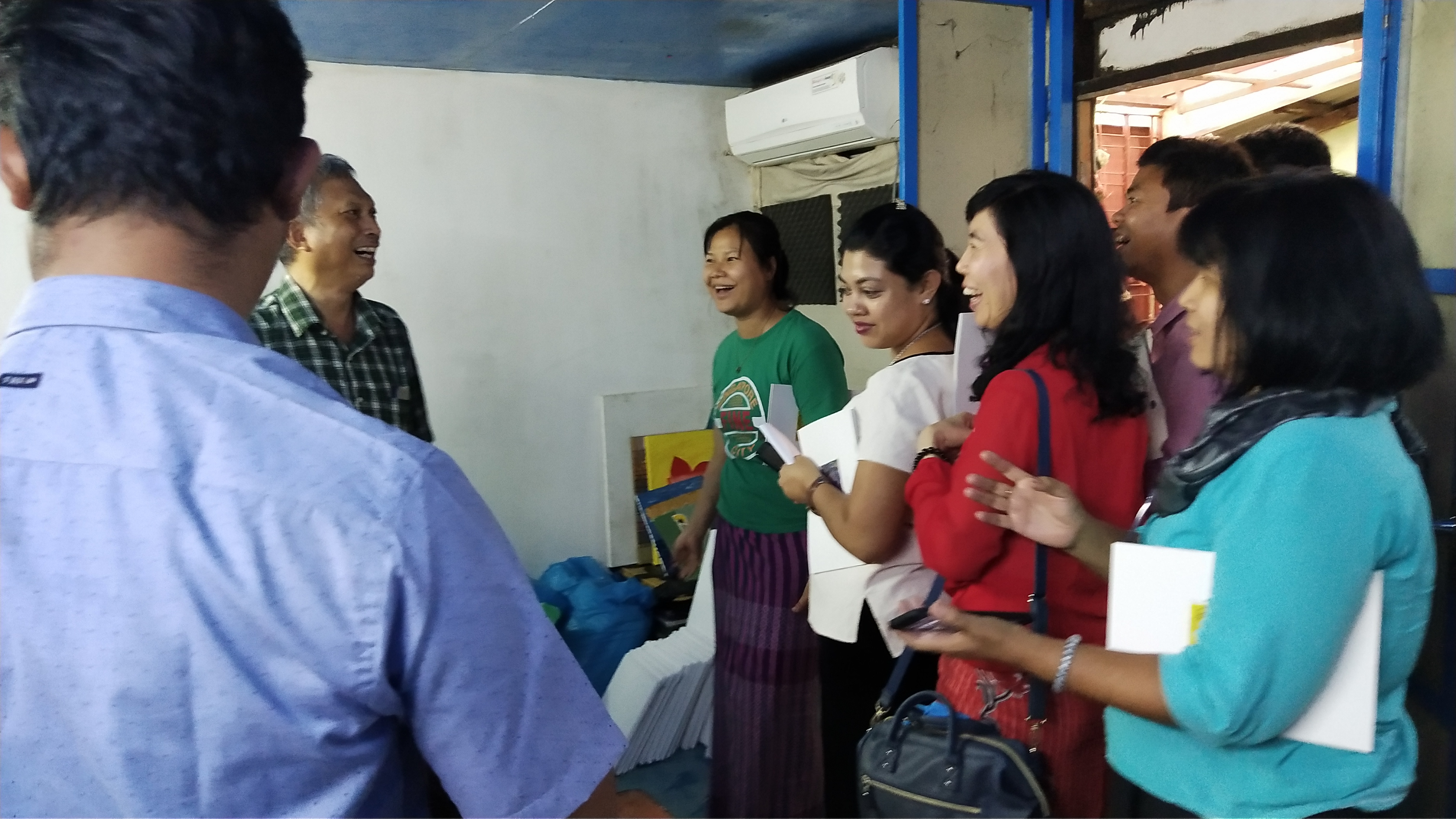 Who we are
 Aung Clinic is a small community-based clinic in Yangon that provides holistic psychological support services for people with moderate to severe mental disorders. 
 Aung Clinic provides integrated support from a range of professionals including: psychiatrist, general medical practitioner with mental health skills, art therapist, sessional artist, and community mental health workers.
For Appointment 
Call us
Dr. San San Oo ( psychiatrist )
 09254063341 ( mobile phone )
 09262550937 ( mobile phone )
Email :  [email protected]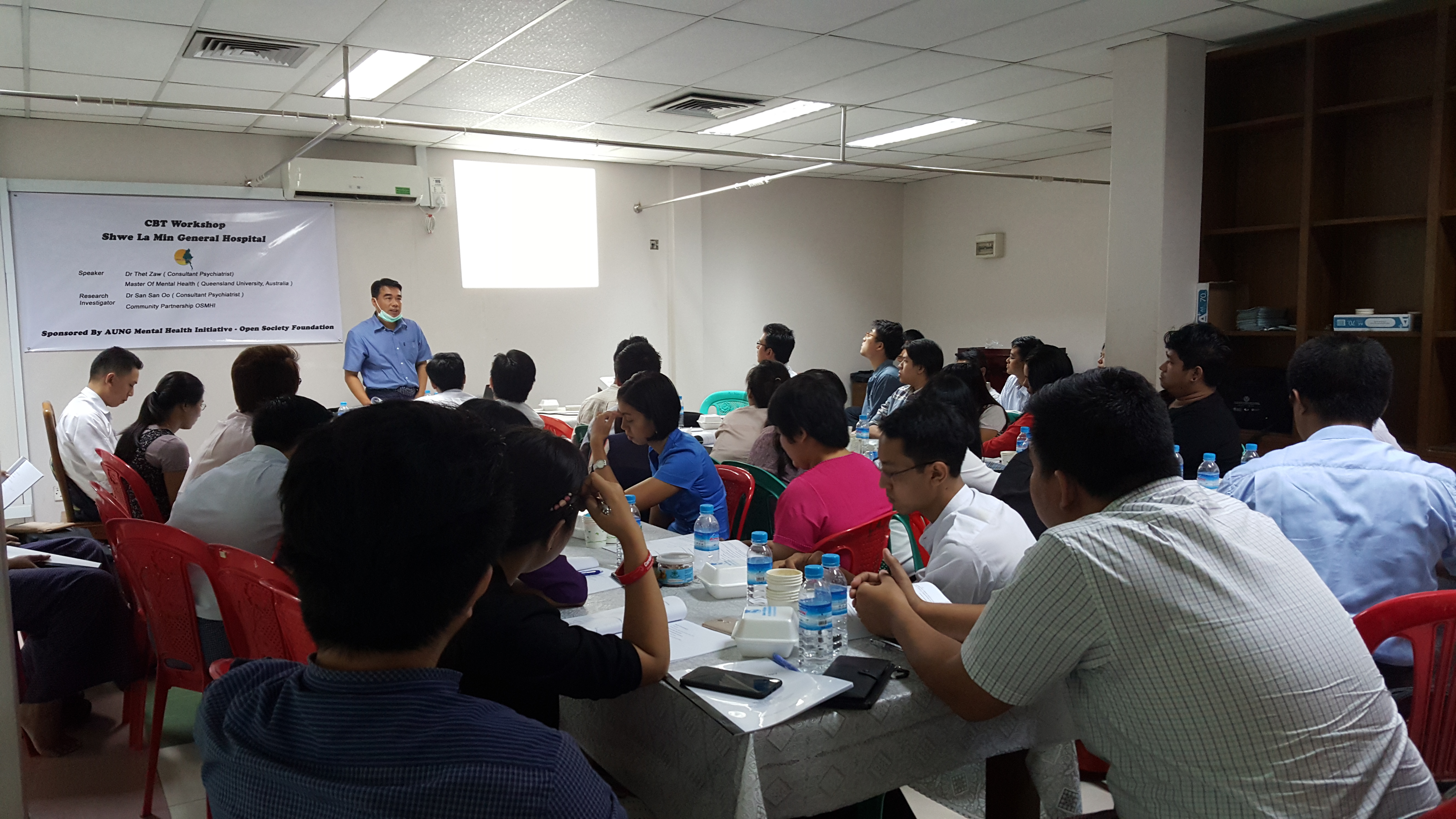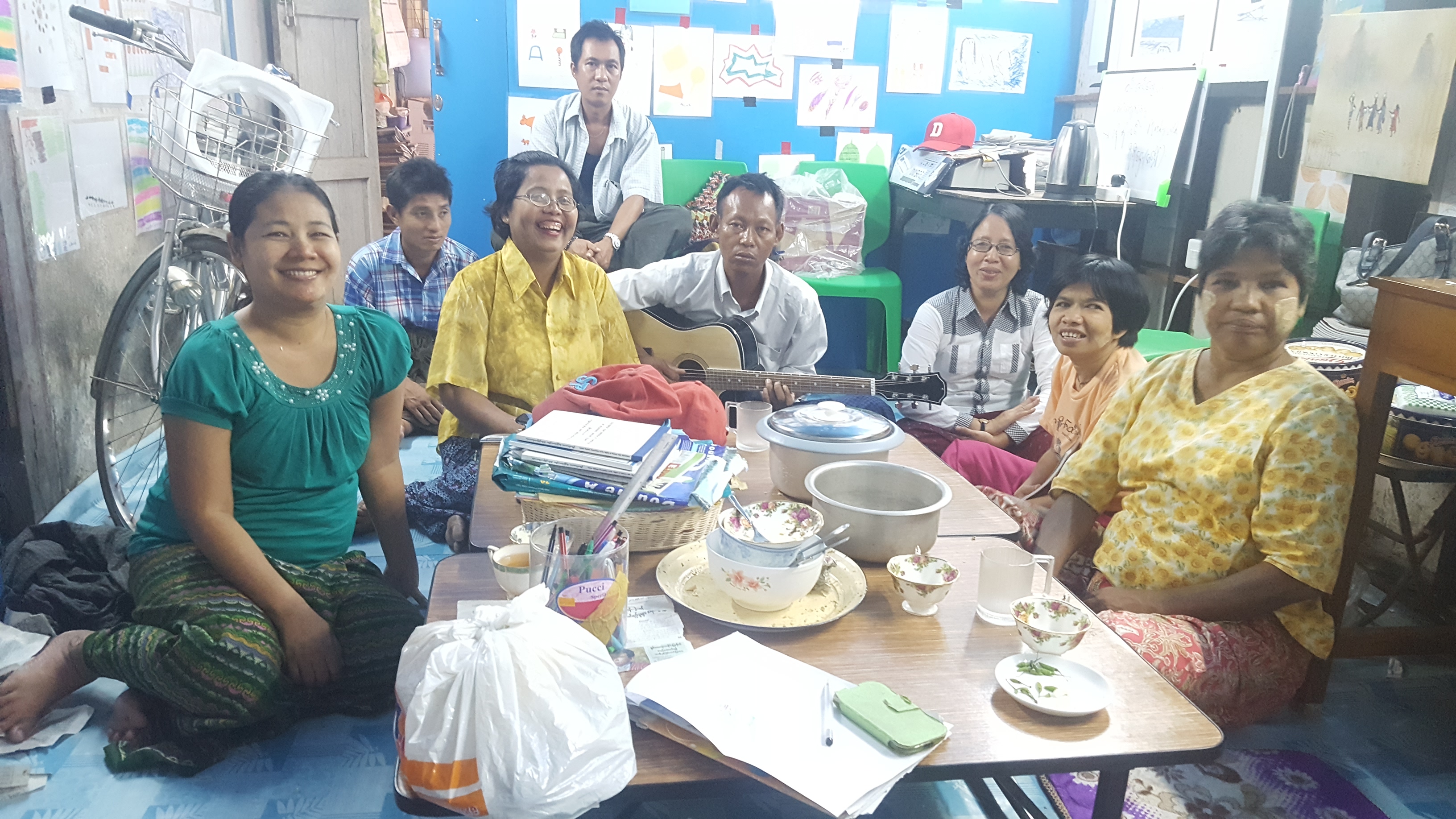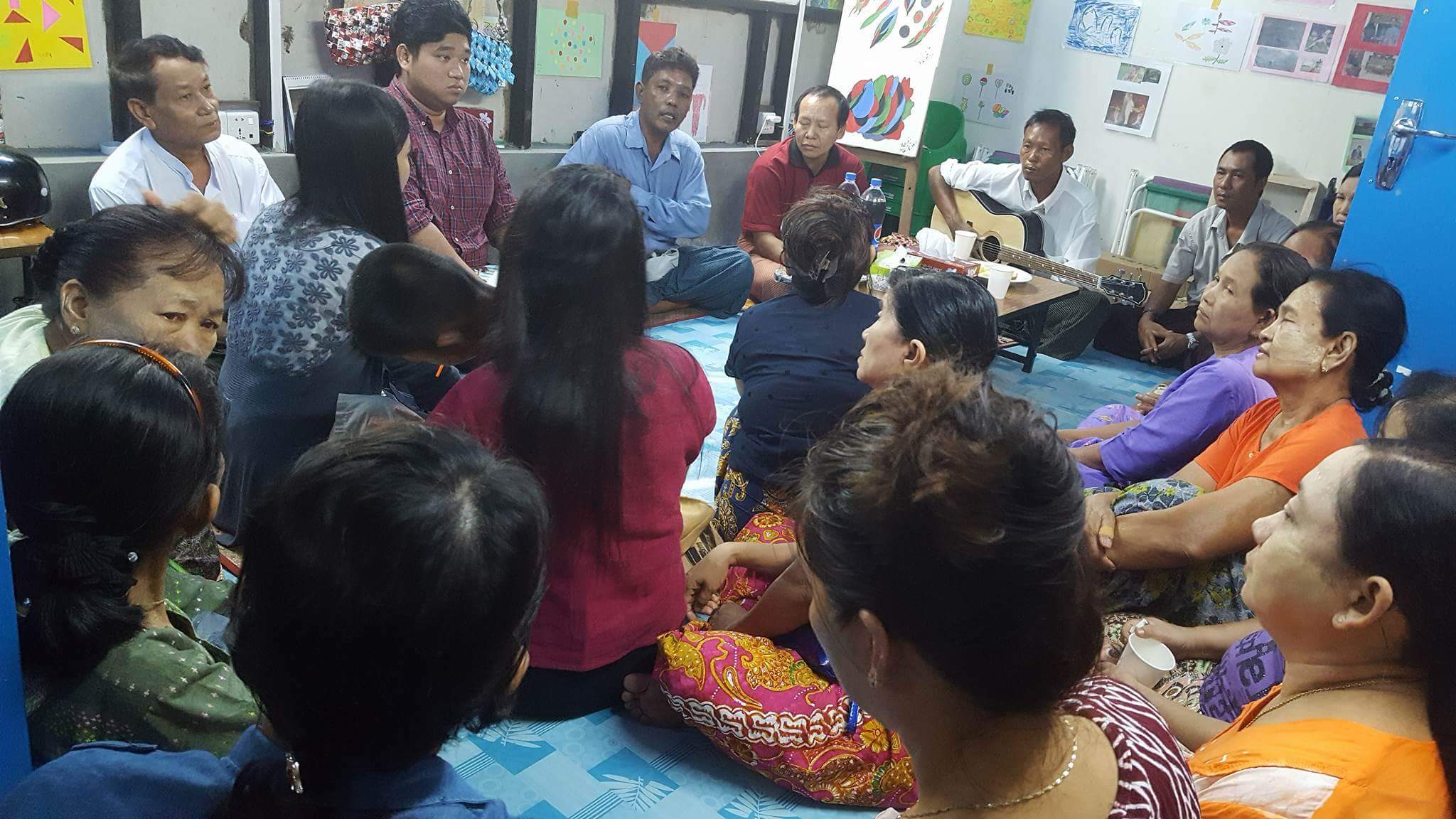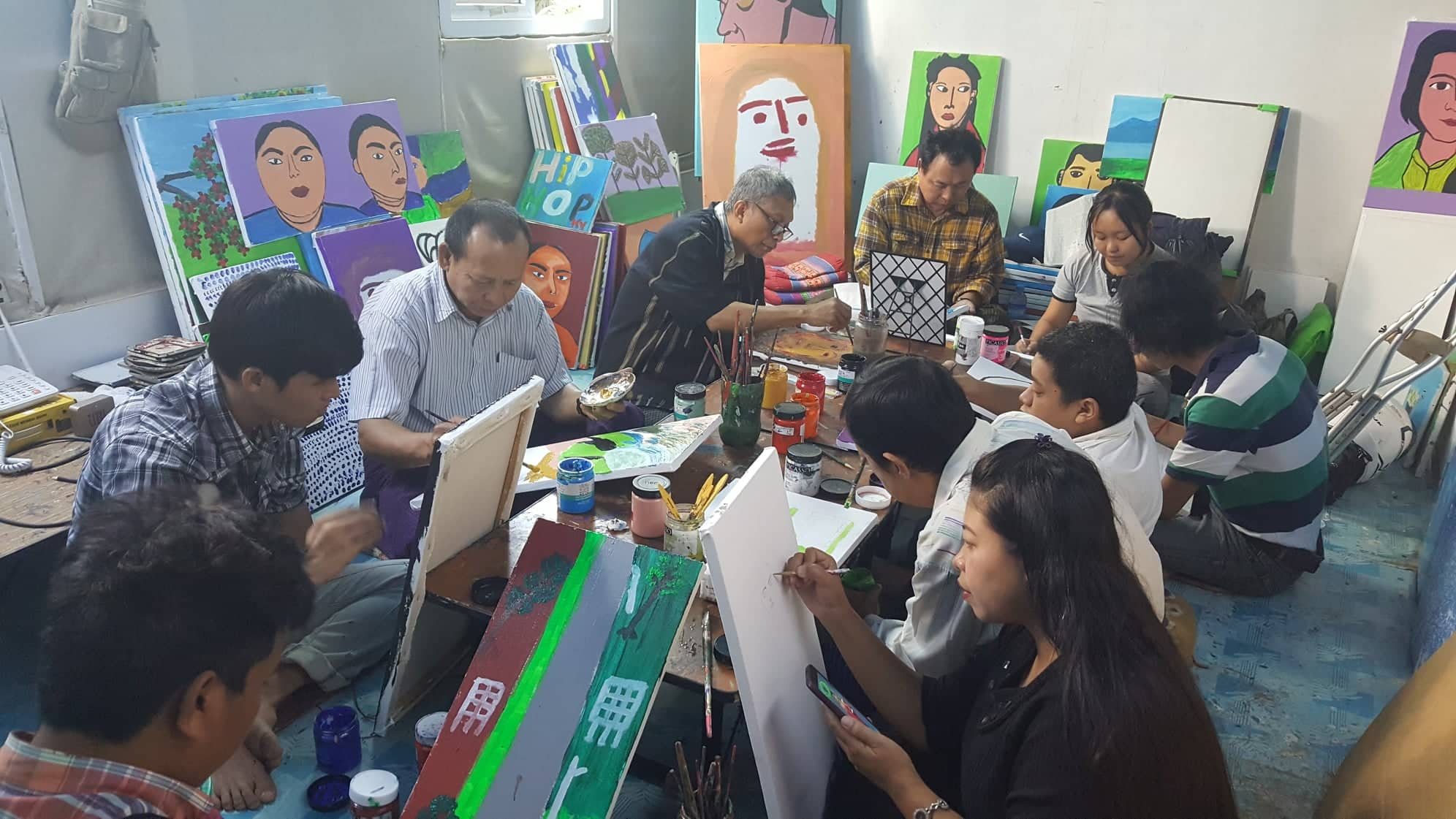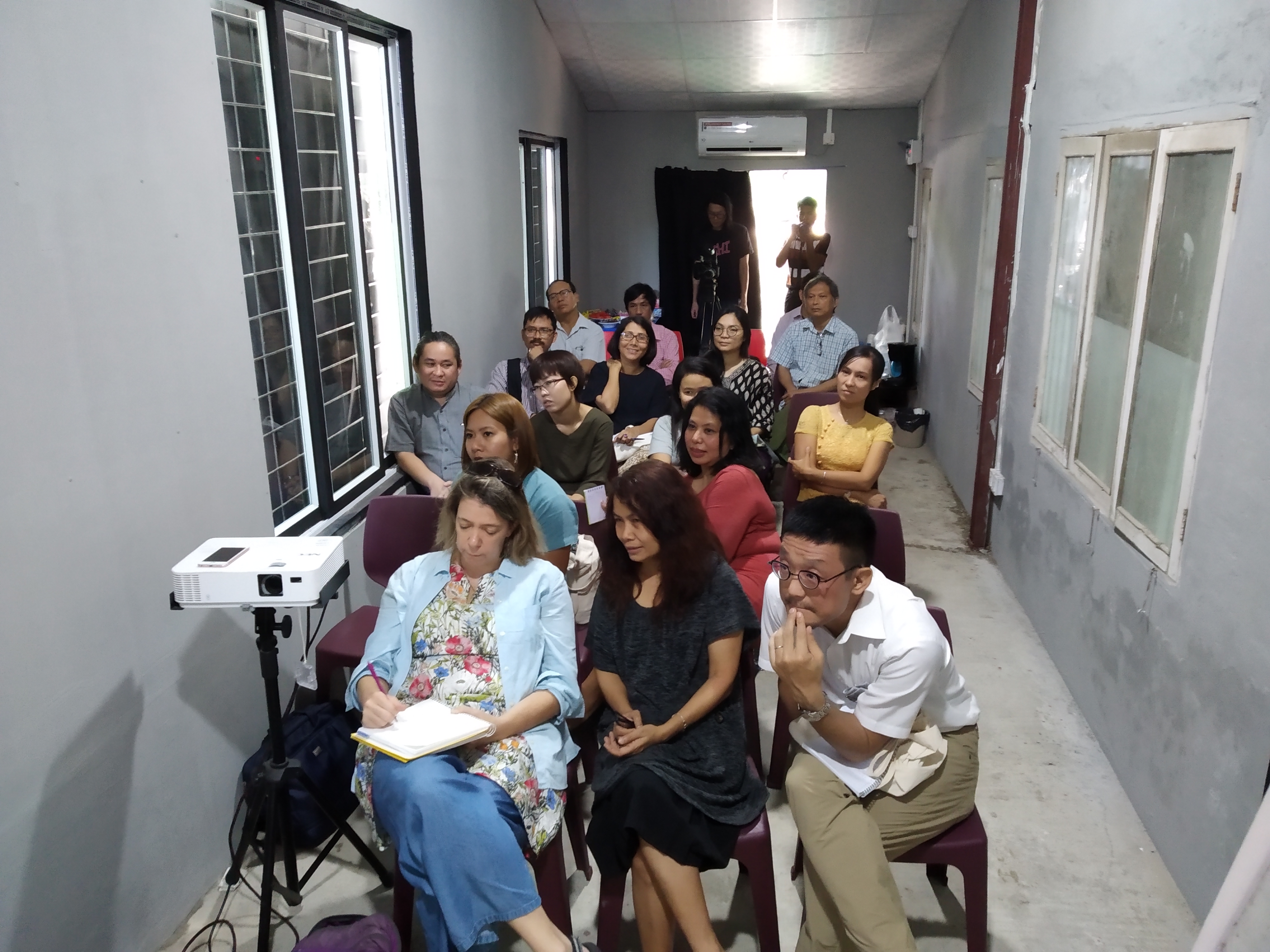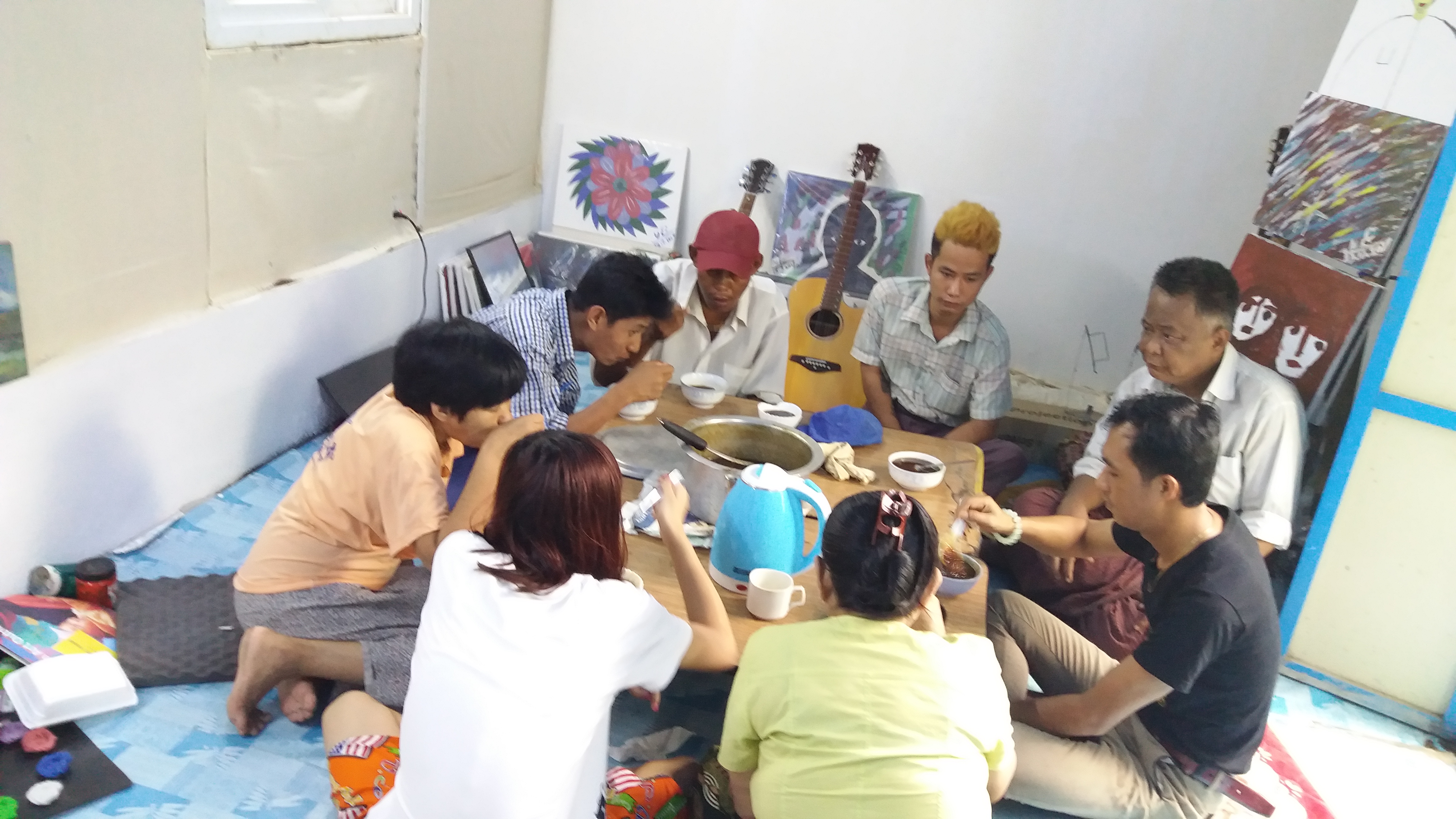 Call: +95 9 254063341
No: 271, Bayint Naung Road, 44 Quarter, North Dagon Township, Yangon
Free Consultation
Non Profit Making Organisation